INEOS "A Corporate Agenda That Damages Communities Health"
The first boatload of gas from the U.S. fracking industry is expected to arrive at Grangemouth today. Ineos has a 15 year contract for the supply of shale gas with Range Resource. Range Resource have paid nearly $15 million in pollution fines in recent years. This included an $8.9 million fine which was the biggest ever for a shale gas drilling related environmental violation in Pennsylvania as well as a $4.15 million fine for violations at 6 waste water impoundments.
The reason why so much evidence against fracking is hidden are the gagging orders imposed on victims after financial settlements. In August 2013 this included a Range Resources gagging order on 2 children – the children were banned from talking about fracking for the rest of their lives.
Not content with importing shale gas at great cost to U.S communities, Swiss-based petrochemical group Ineos now has the exclusive right to explore for hydrocarbons across 1 million acres of the East Midlands, Cheshire, Scotland & Yorkshire. Ineos are committed to conducting 700 sq km of invasive seismic surveys and drilling 20 test wells. If allowed to go ahead Ineos and the fracking industry as a whole will be one step closer to drilling 1,000 of wells across the UK.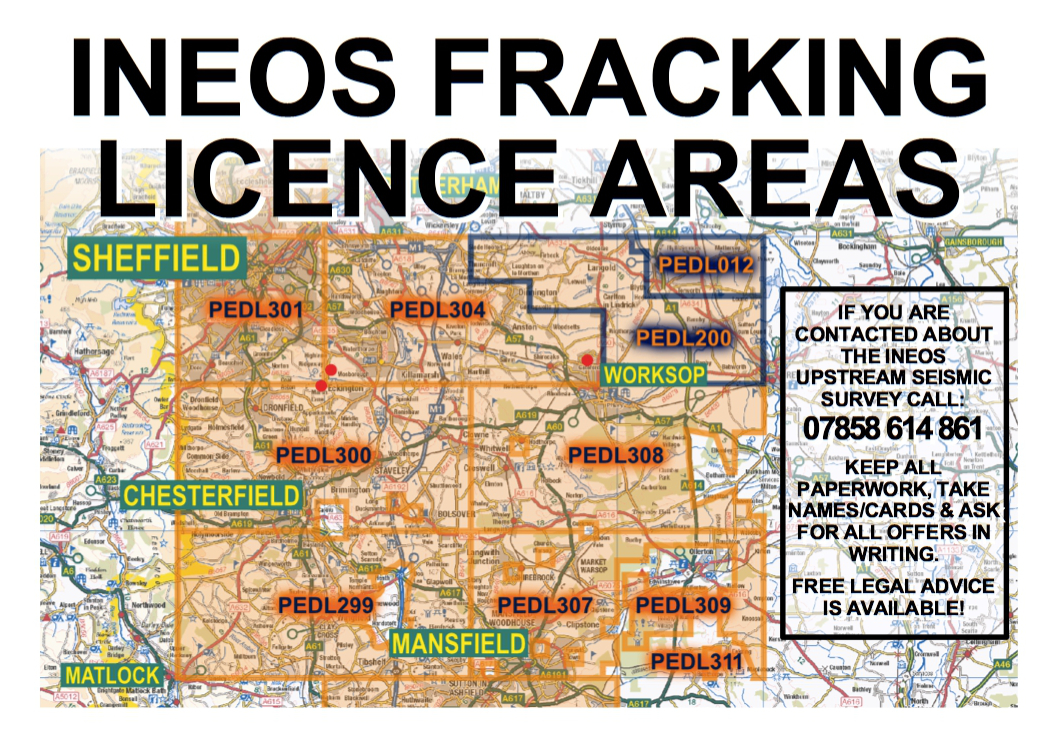 Read the full takedown of Ineos's Empire Of Trash.
An organised community is THE best defence against the Fracking industry. Get our step-by-step guides and start planning an effective Anti-Fracking campaign where you live here…

See a map of all current UK Fracking Licences here…
Find out what's going on in your region here…