This pack contains a series of community action guides, resources and a DVD of films designed to help you start / develop an anti-fracking community group in your area. The guides in this pack are suitable for anyone regardless of previous experience. In conjunction with the resources, the pack will also be useful for new groups and organisers that have had some success already and want to build a stronger community group in their area.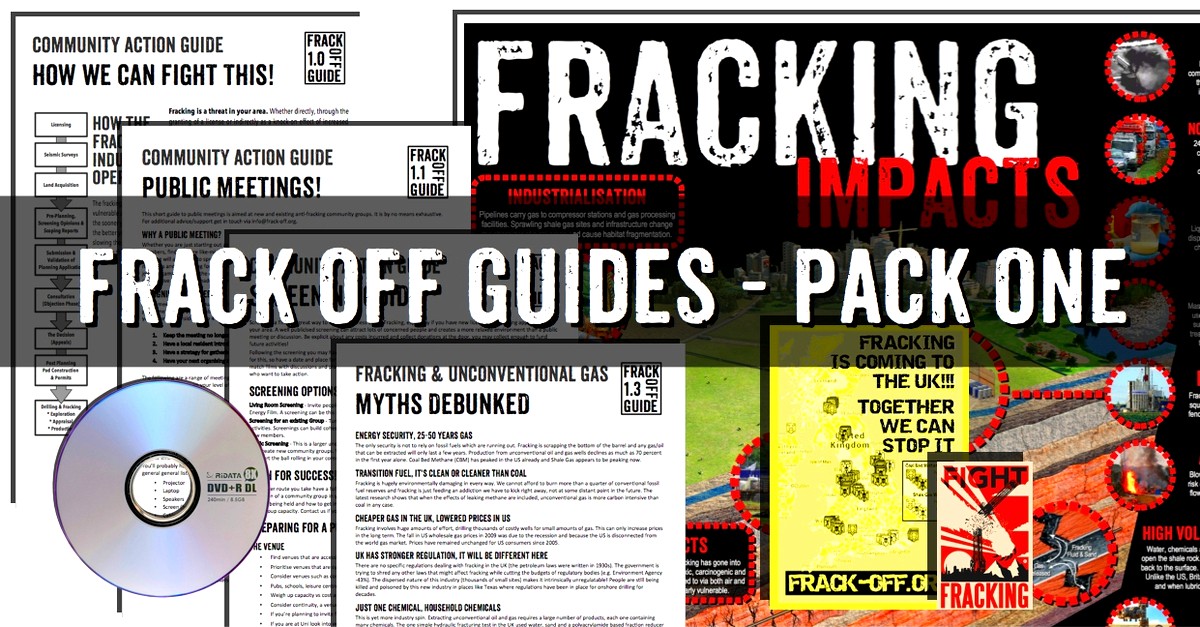 If you would like to receive Pack 1 please email us at outreach@frack-off.org and include a postal address where you are happy to receive an A3 size parcel.
We will also include a selection of flyers, badges and stickers and printed resources relevant to your area.
We are working on Pack 2 for further group development. Watch this space…