UK Oil & Gas Investments PLC is an investment holding company which owns a 20 percent interest in PEDL 137 and 246 where Horse Hill Developments (in which UKOG holds a 30 percent stack) drilled the Horse Hill well in 2014. The company also has a 20 percent stake in PEDL 143 where Europa Oil & Gas is planning to drill an well at Bury Hill Wood.
UKOG have outlined plan for extensive unconventional oil & gas exploration and field development across the Weald & Wessex Basins.
While both these wells have conventional targets, they also pass through the Kimmeridge Clay shale layer. Following the drilling of the Horse Hill well UKOG announced the potential for significant tight (shale) oil extraction in the licences might be possible. UKOG is also suggesting that the planned drilling of the well at Bury Hill Wood, by Europa, would provide another 'proof of concept' for tight oil extraction in the Weald. While the amounts of oil that could be extracted are small, it would involve drilling very large numbers of wells.
The company was re-launched in 2013 under the new name and focus after its previous incarnation Sarantel went bankrupt.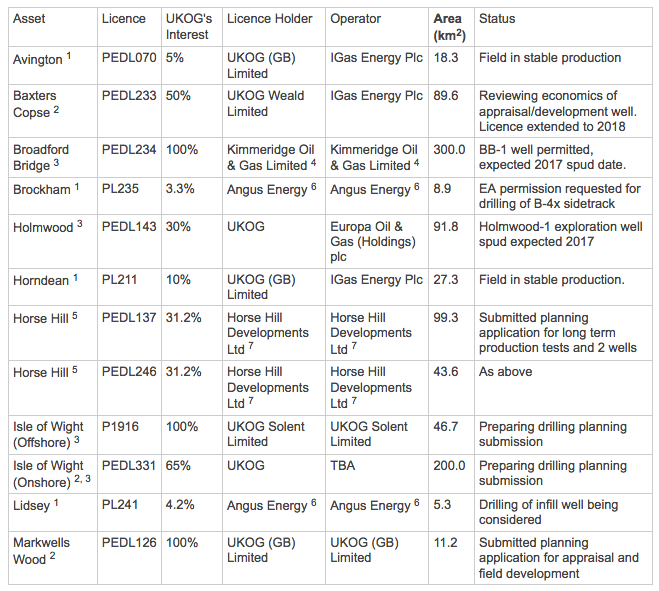 Planning Applications
Click on the column headers to reorder table columns.