Day 8 (Thurs 1st) Of Community Fracking Blockade In Balcombe Sussex
Updates: Day 12, Day 11, Day 10, Day 9, Day 8, Day 7, Day 6, Day 5, Day 4, Day 3, Day 2, Day 1, The Great Gas Gala Website
Fracking company Cuadrilla Resources are trying to start drilling in Balcombe, West Sussex and the community is trying to stop them. Over 250 people stopped 15 trucks bring on equipment on Day 1 (Thurs). On Day 2 more than 100 police were used to break the blockade and escort trucks onto the fracking site. On Day 3 the community continued to resist attempts to force trucks through the blockade but gave up early afternoon. On Day 4 Cudrilla did not attempt to bring any trucks onto the site. On Day 5 Cuadrilla continued to try to push trucks through the blockade and the community have continued to resist. Camp is still going strong and renewed efforts are being made to defend Balcombe. See Fracking In Balcombe: A Community Says No for background to issues involved. Scroll down for photos.
Update (3:45pm): Two fracking trucks forced through blockade with police escort. Ambulance called for lady pushed over by police.
Update (1:00pm): Police tow away fire engine with two frackfighters still lock on inside!
Update (11:00am): Police have put up scaffolding next to fire engine and are trying to cut frackfighters off. Driver arrested. Support Balcombe in its fight against fracking!
Update (8:45am): Police trying to talk frack-fighers into leaving! Will they succeed?
Update (7:30am): A beautiful day in Balcombe. Weather lovely and an old fire engine is blocking the entrance of Cuadrilla's fracking site. How could it get any better? Support the community in Balcombe!
Update (6:50am): Balcombe gets more support. Antique fire engine blocking entrance of Cuadrilla's fracking site in Balcombe in Sussex
Police Suround Frackfighter's Fire Engine At Community Blockade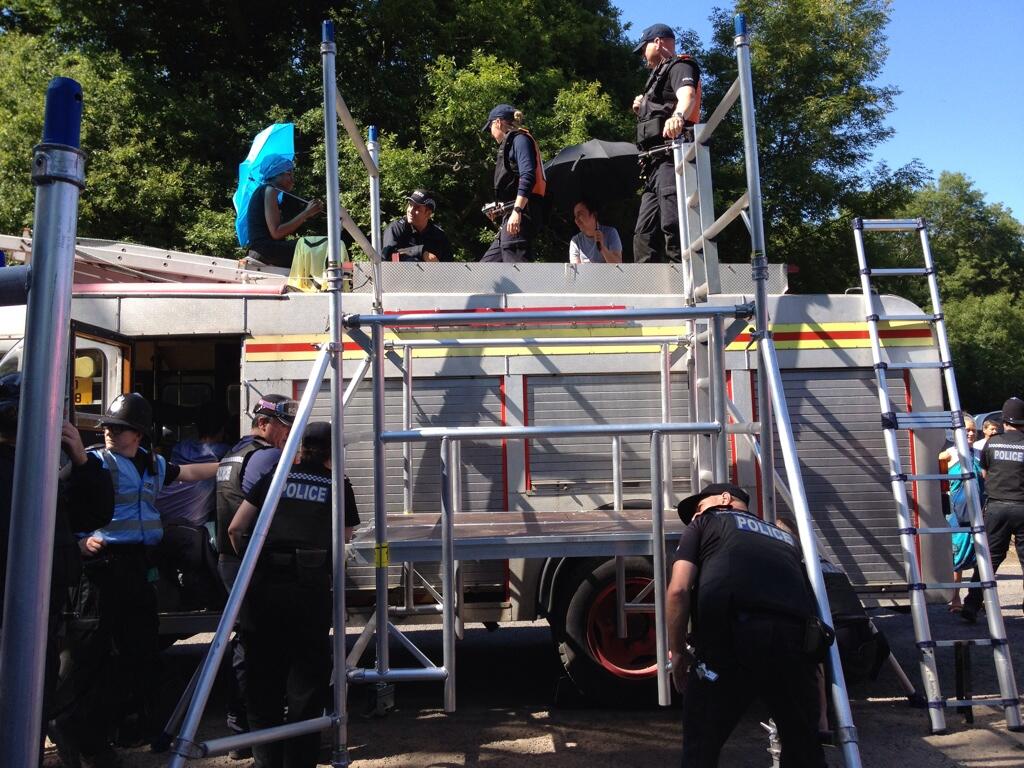 Police Have Put Up Scaffolding Next To Fire Engine In Balcombe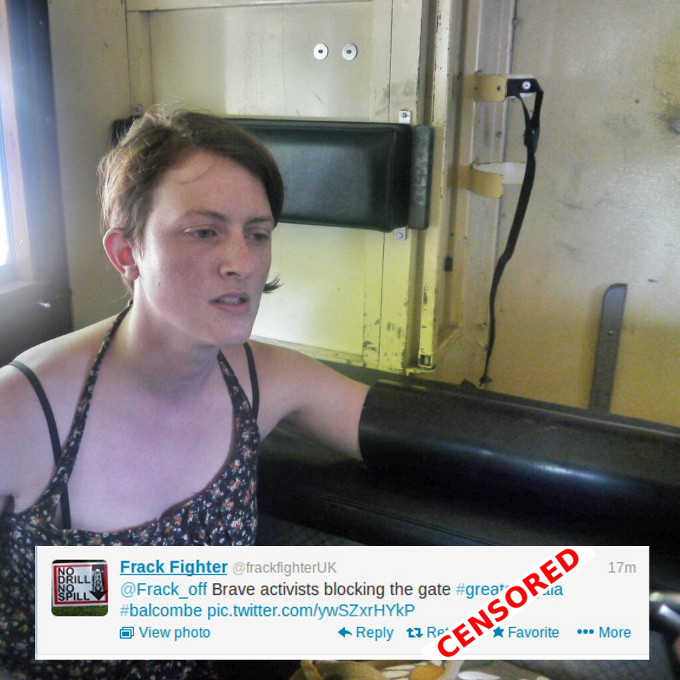 Frackfighter's Twitter Account Was Suspended Shortly After The Began Tweeting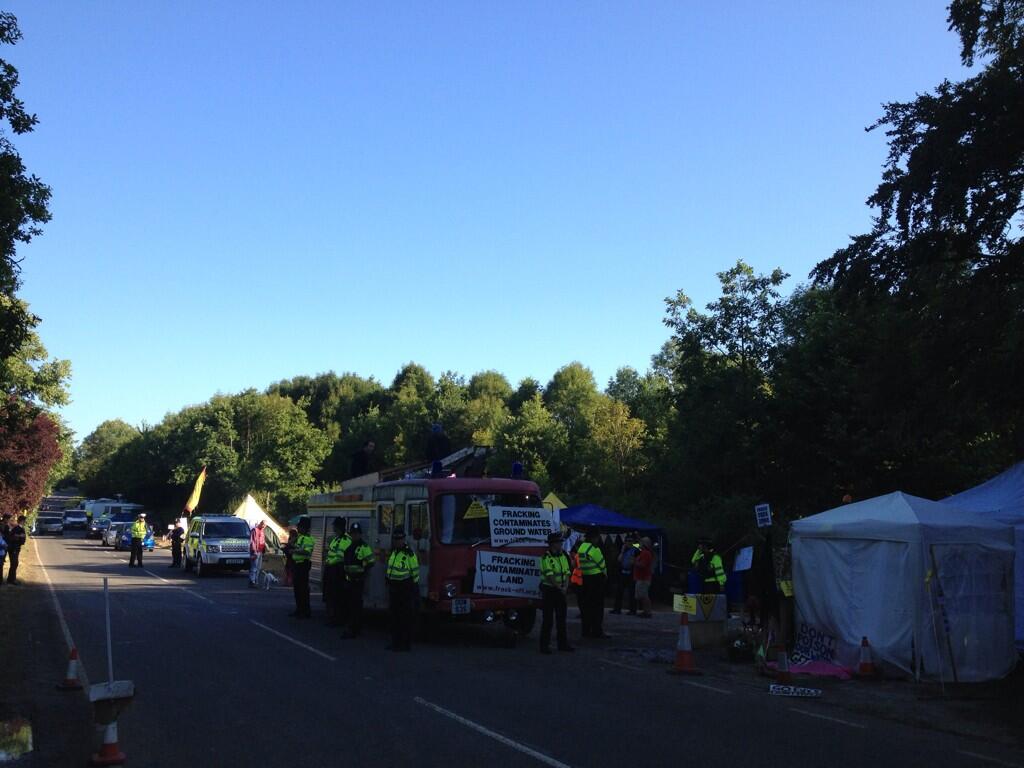 Community Fracking In Balcombe Get A Hand. Fracking Emergency!