When State & Corporate Interests Become Indistinguishable, Is Standing Rock A Taste of Things to Come?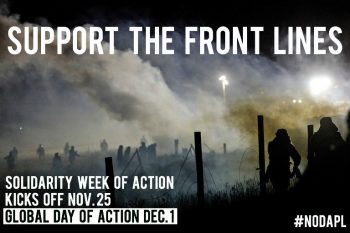 Native American protesters are preparing to take a "last stand" against the Dakota Access pipeline after police raided their camps and arrested hundreds, paving the way for construction of the final stretch of a fracked-oil pipeline, read more…
The pipeline is being built to transport 450,000 barrels of crude oil a day from the Bakken shale field of North Dakota to a refinery near Chicago. It poses a major threat to water resources along the route and its construction has destroyed sacred native lands. A company called UKOG has plans to exploit the same type of tight oil in the Weald and Wessex basins in the UK. These plans would also require back to back drilling and pipelines.