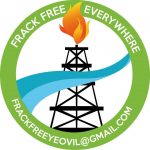 Somerset is under threat! Although South Western Energy recently handed back some licences for Wiltshire (mainly due to strong and organised local opposition) they still have fracking plans for our beautiful county, especially in the Weston Super Mare area. Frack Free Exmoor Quantocks & Sedgemoor and Frack Free North Somerset need our support.
There are no licenses in the Yeovil area but we may be in the next licence round.
We are a community group, we do not come from any particular organisation nor from any political party, but a grassroots collective of folk from all walks of life; bonding together for the greater good by our common purpose of Frack Free Everywhere – literally, we are standing for no extreme fossil fuel extraction happening anywhere in the world.
Let us now if you want to be more involved. The more the merrier!
Regular meetings are usually fortnightly on Tuesday evenings.